I got goodies today from Sonya (noni2009)!!!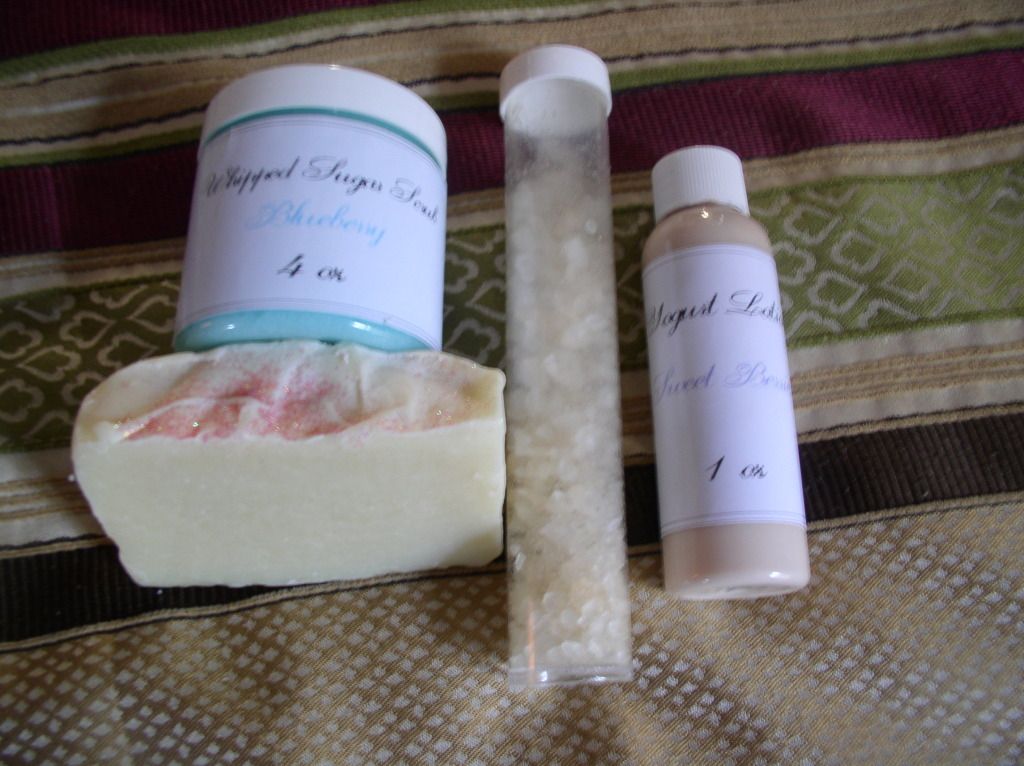 Awesome stash....I am so excited to try all of this out! These all smell amazing:
CP soap (Fresh Linen & Orange Chili Pepper)
Yogurt Lotion (Sweet Berries)
Whipped Sugar Scrub (Blueberry)
Bath Salts (Sugared Strawberries)
I have already used the lotion. Once I opened the bottle and smelled it, I HAD to put it on! It is lovely----nice and light with a great glide to it. Not greasy at all, and the scent lingers. Perfect
.
I was so excited about all of it, but I about fell over when I saw she included the Whipped Sugar Scrub. I've been using a simple sugar scrub (and love it) and have been eyeing some recipes for a whipped one. Now I get to try it out!! Yeah me!
I'm pretty sure I'll need to eat breakfast as soon as I take a shower in the morning, because these scents are SO yummy smelling----they will make me hungry!
Oh, and my 4 year old sweet girl wanted to have her pic taken, so here she is with the coveted whipped sugar scrub: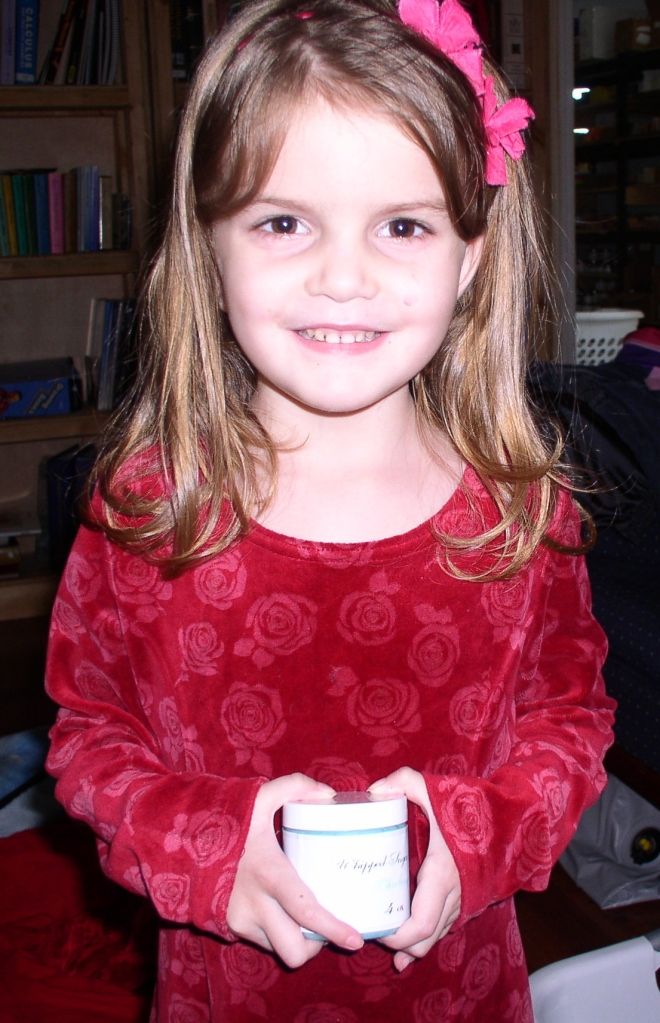 Thank you, Sonya----I love all you sent!